Create Beautiful, Healthy Recipes

and become an

 
Everyday Gourmet!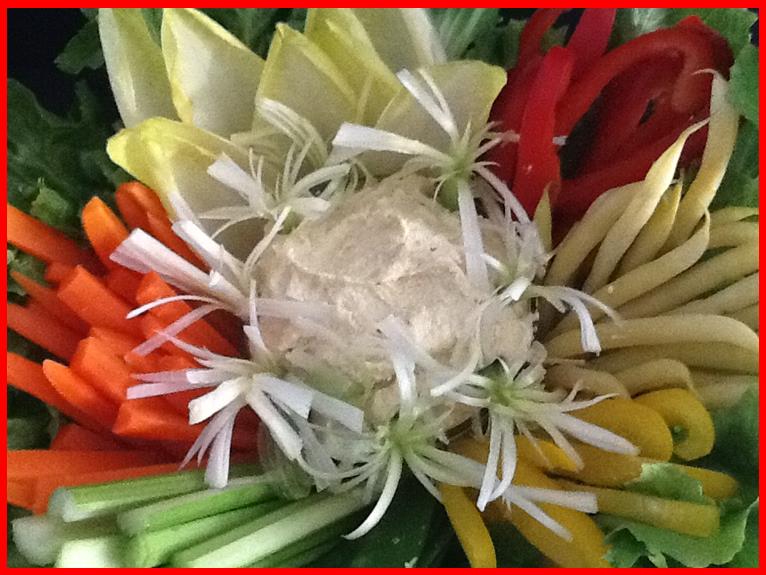 Healthy, tasty recipes and a few basic cooking techniques are the key to becoming an Everyday Gourmet!
Food is life so most of us cook every day. Some of us cook with a passion, exploring flavors and textures, some as a form of art, experimenting with colors and design while others cook simply because they have to (a real chore.)
This site is designed for all types of cooks, with lots of easy, healthy recipes that you will want to make over and over again, to the delight of your family and friends.
Healthy and beautiful food is our objective and as such we are continually striving to understand the sheer power and the gorgeous colors, textures and taste of the food we prepare for ourselves and for our families.

We research true balance so that we learn truly healthy eating habits without giving up the fun, beauty and taste of gourmet food.

As we learn more about nutrition and techniques, we pass that information on to you.

Visit us often!
Some of my recipes are influenced by Drs. John McDougall and  Joel Fuhrman who advocate healthy, plant based eating styles.  We have applied classic cooking skills with cutting edge nutrition to bring you the most delicious, wholesome and healthy foods possible.  There are also non Vegan/Vegetarian recipes on my site, but please do not compromise fresh vegetables and high quality food.  Do give some of the Vegan, Vegetarian and/or Nutritarian dishes a try.  You will be amazed!
We are all in agreement that fresh ingredients are the very best. If you don't have fresh vegetables and herbs readily available you may want to consider growing a simple garden for yourself.
My mentor in my garden effort, is my sister, Bev, www.greengourmetgardener.com, who has greatly assisted me in successfully growing my own first small garden.
There are no words to describe the joy I experience when I step out onto my small patio and snip parsley, oregano, basil and rosemary for my al dente pasta! And, of course, it has cut my food costs measurably.
Although cooking is definitely a necessity, it can be enjoyable, from the planning through the serving. This site will assist you in every facet, from planning and shopping to preparation, cooking and serving beautiful, healthy meals.
Additionally, there are wonderful ways to make leftovers as fresh and bright as the first meal, cutting prep time in half. Who doesn't like that?
We know that you "eat with your eyes first" so even simple recipes like main dish sandwiches and salads can be made beautiful as well as delicious and healthy with the smallest effort on your part.
You might want to consider Healthy Eating to feel better
and/or lose those extra pounds.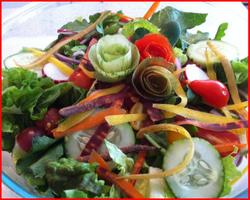 We wish you Happy, Healthy Cooking!


Contact me, Barbara, at bsfiii@aol.com (note EDG in the Subject)