Steel Cut Oatmeal
the wholesome breakfast for everyone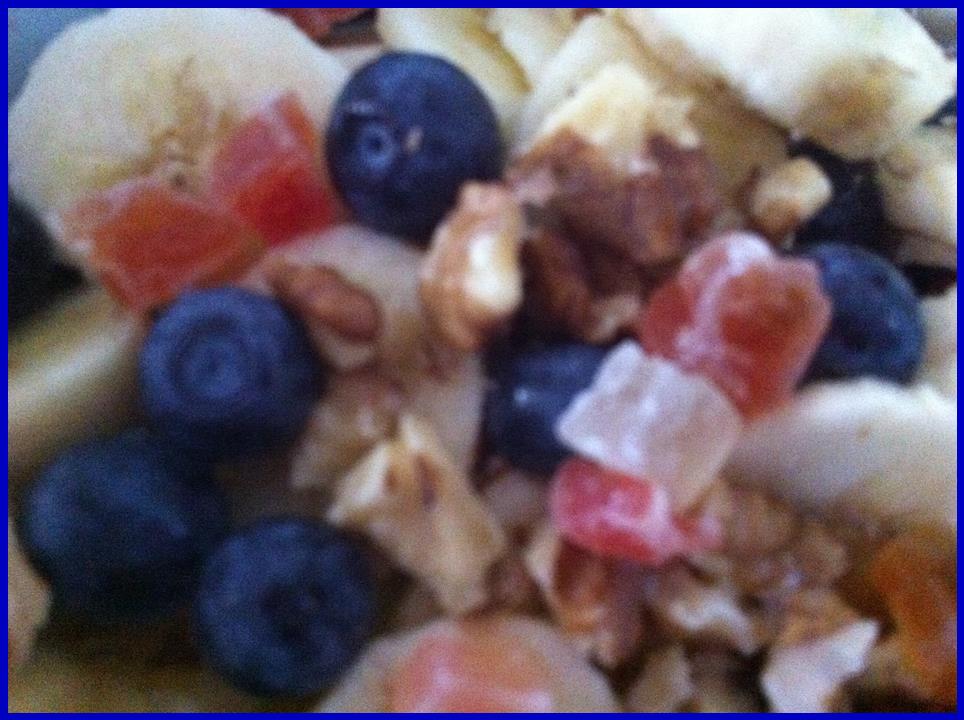 Comparing Steel Cut Oatmeal to the Quick Oats we were accustomed to is like trying to compare Spaghetti O's to Homemade Pasta.  It is impossible!
Steel Cut Oats are not precooked whereas Rolled Oats are steamed and then rolled which is why they cook faster than Steel Cut which start from whole grains then are run through fine steel blades that cut the grain kernel into thin slices.
It doesn't take a scientist to figure out that the less processing and precooking the healthier it is.  We have found that the Steel Cut Oats stand up better to fruit and nut additions than do their processed counterparts, giving it an almost nut-like texture.  
Additionally, this food is an excellent source of fiber, protein, iron, and B vitamins. * 
Let's Get Cooking!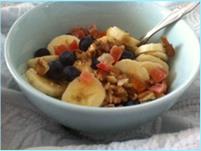 Steel Cut Oats do take longer to cook than do Rolled, however we make ours once a week and they last, refrigerated the entire week.  We have made them in cupcake tins and large muffin tins however since we eat different quantities we placed the cooked oatmeal into a storage container and just scoop out our portions in the morning.  
Use the style that works the best for you and your family in the morning.  Our recipe:
2 C Steel Cut Oats
5 C Water, filtered
1 Apple, large, peeled and finely diced
2 TBS Brown Sugar
1/2 tsp Salt, to taste
2 TBS Cinnamon (Optional*)
3 tsp Vanilla (Optional*)
2 Bananas, large, mashed up (Optional*)
In a medium-large sauce pan bring the Water to a rapid boil.  Stir in all ingredients you are using and simmer on low, uncovered for 20-25 minutes stirring gently and frequently.
When the texture is tender and creamy take off the heat - serve immediately.  If you are going to use cupcake/muffin tins to form your oatmeal into easy serving portion, let cool to room temperature and place in lightly sprayed with non-stick spray tins.  When they are finished cooking you can pop them out and place them in a baggie.  
Ingredients we add each morning:
1/2 Banana, sliced
1 TBS Papaya, diced and dried (purchased from our store in bins)
3 Walnuts, chopped (*hubbie* adds more)
Strawberries/Blueberries, in season (you could use frozen)
Other possibilities:
Raisins or Dried Cranberries
Almonds
Dried Apricots
Peanut Butter, 1 TBS or to taste
For a very occasional special breakfast:
1 TBS Chocolate Chips, or Peanut Butter Chips
You are limited only by your imagination.  We do change it up once in awhile, but our preference are those we listed.
The main thing is that you find the additions that you and your family like - very easy to defer to individual preferences.  
So to serve, simply place desired amount of Steel Cut Oatmeal in a bowl (or plastic glass for out-the-door servings).  Lightly stir in additions you are using and soy or almond milk in the amount of choice. (*Hubbies* looks like oatmeal soup and mine looks dry!)
*We do not use Cinnamon, Bananas or Vanilla in our cooking process since we add our own ingredients and flavors each morning.  You might want to try it both ways, especially if you really love the taste of Cinnamon.
How wonderful to prepare your family Steel Cut Oatmeal, such a wholesome and healthy breakfast that will keep them full for hours and make them deliciously individualized to their own preference - which of course does make you the extra special Everyday Gourmet!
from Steel Cut Oatmeal to HomePage